Die »Euler-Vorlesung in Sanssouci« ist eine Mathematik-Vorlesung in festlichem Rahmen an der Universität Potsdam. Die Veranstaltung wird seit 1993 alljährlich von den Berliner und Potsdamer mathematischen Instituten, der Berliner Mathematischen Gesellschaft und vielen weiteren Veranstaltern gemeinsam ausgerichtet. Der mathematische Hauptvortrag wird von einer hochkarätig besetzten Jury ausgewählt. Ferner gibt es einen historischen Vortrag und ein musikalisches Rahmenprogramm.
Die Euler-Vorlesung ist nach Leonhard Euler benannt, der mit der Berliner und Potsdamer Mathematik besonders verbunden war. Unter anderem war Euler langjährig als Direktor der Mathematischen Klasse der Berliner Akademie und am Hof Friedrichs des Großen in Potsdam tätig.
30. Euler-Vorlesung 2023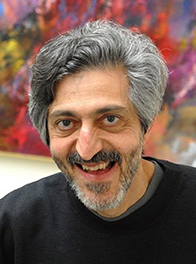 Die Euler-Vorlesung in 2023 wird vom Mathematiker Avi Wigderson aus Princeton gehalten. Den traditionellen historischen Vortrag wird die Mathematikerin Catherine Goldstein aus Paris geben.
Zeit: 5. Mai 2023, 14:30 Uhr Ort: Auditorium Maximum im Haus 8, Am Neuen Palais, Potsdam
Euler-Vorlesung von Professor Avi Wigderson
(Institute for Advanced Study, Princeton)
Title: The Value of Errors in Proofs
Abstract: Last year, a group of theoretical computer scientists posted a paper on the Arxiv with the strange-looking title "MIP* = RE", surprising and impacting not only complexity theory but also some areas of math and physics. Specifically, it resolved, in the negative, the "Connes' embedding conjecture" in the area of von-Neumann algebras, and the "Tsirelson problem" in quantum information theory. It further connects Turing's seminal 1936 paper which defined algorithms to Einstein's 1935 paper with Podolsky and Rosen which challenged quantum mechanics. You can find the paper here https://arxiv.org/abs/2001.04383.
As it happens, both acronyms MIP* and RE represent proof systems, of a very different nature. To explain them, we'll take a meandering journey through the classical and modern definitions of proof. I hope to explain how the methodology of computational complexity theory, especially modeling and classification (of both problems and proofs) by algorithmic efficiency, naturally leads to the generation of new such notions and results (and more acronyms, like NP). A special focus will be on notions of proof which allow interaction, randomness, and errors, and their surprising power and magical properties.
The talk does not require special mathematical background.
Historischer Vortrag von Professorin Catherine Goldstein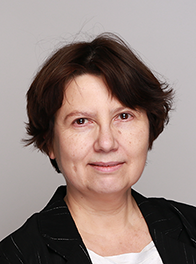 (Institut de Math&eacutematiques de Jussieu Paris Gauche, CNRS, Sorbonne Universit&eacute, Universit&eacute Paris Cit&eacute)
Title: Charles Hermite and the Berlin Mathematicians
Abstract: The relations between French and German mathematics during the nineteenth century are often described in terms of tensions and rivalries. Charles Hermite, one of the key figures in France, however, expressed throughout his lifetime his admiration for Berlin mathematicians, from Jacobi to Borchardt and Kronecker; his own research crossed many times that of his Berlin friends and colleagues. The talk will trace some of his relations with Berlin mathematics and the consequent effect on his work and on his life.
Weitere Informationen zur Euler-Vorlesung